Extramural Funding Opportunities
The ByWater Institute tracks and publicizes relevant funding opportunities for environmental research. Opportunities are posted to this page regularly. To receive notices about funding opportunities via email, please request to be added to our mailing list. To subscribe directly, send an email to LISTSERV@listserv.tulane.edu with a blank subject line and "SUBSCRIBE BYWATER-L firstname lastname (or anonymous)" in the body of the email. (Note: do not include your signature or any other text.) Alternately, you may email bywater@tulane.edu and request to be added by the moderator. 
The ByWater Institute serves as the Tulane University representative in the Gluf Coast Cooperative Ecosystem Studies Unit (GC-CESU). The GC-CESU facilitates collaborative research, education and technical assistance pertaining to the human and natural environment, within and beyond the region, among federal and state agencies, universities and non-governmental organizations. As the representative for Tulane, we receive and disseminate special federal funding opportunities for university researches to work in cooperation with federal agencies.
For assistance with proposal preparation related to any of these opportunities, please contact us. Institute staff can assist with interdisciplinary team building and administrative proposal preparation activities. 
Proposal Submission
The ByWater Institute assists researchers with preparation and submission of proposals to extramural funders. The goal of this service is to help facilitate the work of interdisciplinary teams. Our staff can assist with developing budgets, preparing non-technical proposal sections, and liaising with the Sponsored Projects Administration. Our faculty can support team building across disciplines and provide advice on conducting interdisciplinary research and scholarship.
Research Vessels and Equipment
The Institute maintains research vessels and equipment for use by any Tulane University department. With proper training and experience, faculty and students may check out a boat or piece of equipment for use in their field of research.
Vessels:
2006 Maverick Pathfinder

21'10" fiberglass hull

Yamaha outboard motor
Image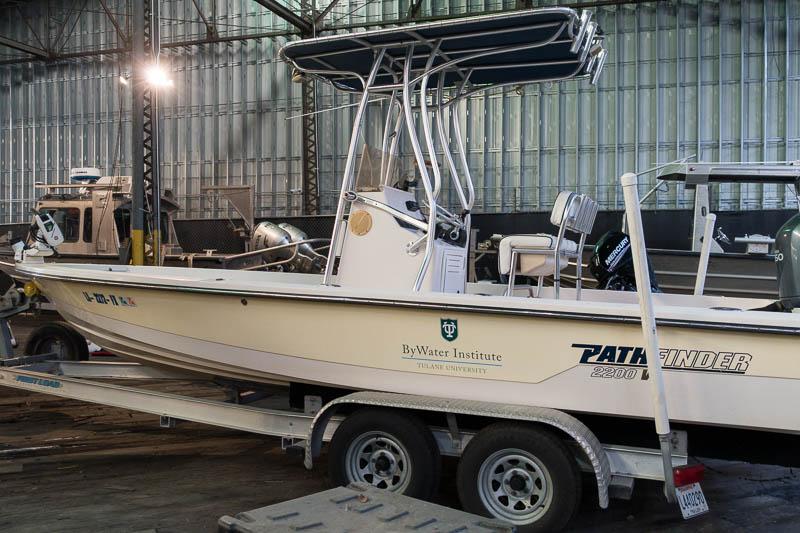 2006 Southfork

16' aluminum hull

Mercury outboard motor
Image