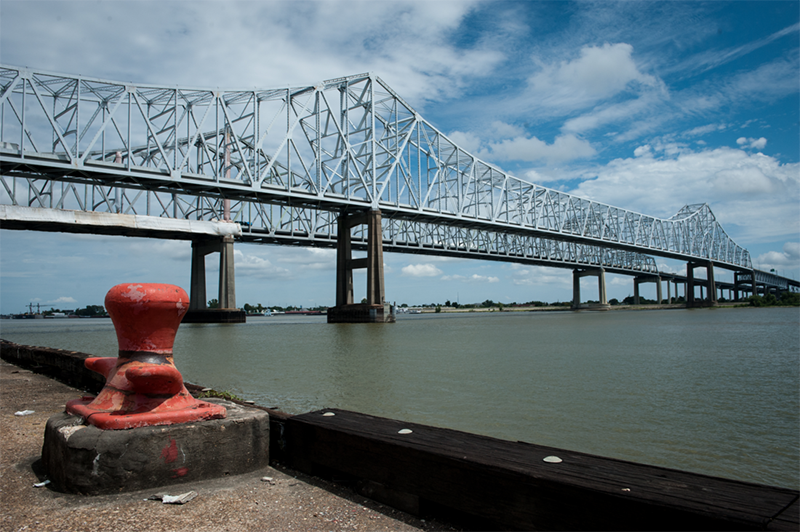 Collaboration is the key to creating a better future for all. That's why we're proud to have an External Advisory Board (EAB) that helps connect our organization with national and international impact partners, stakeholders, and audiences. It's through the insights and feedback from our EAB that we're able to continue evolving and growing as an educational enterprise. With their guidance, we're working to enrich the experience of every member of our community of practice. Their invaluable contributions will help us make a real impact in the world around us, and we are committed to continuing to work closely with them to achieve our shared goals.
External Advisory Board Members
Newsha Ajami, Lawrence Berkeley Lab
Newsha K. Ajami is the Chief Strategy & Development Officer for research at the Lawrence Berkeley Lab. She is a leading expert in sustainable water resource management, smart cities, and the water-energy-food nexus. With a Ph.D. in Civil and Environmental Engineering from the UC, Irvine, and experience as a gubernatorial appointee to the Bay Area Regional Water Quality Control Board and a mayoral appointee to the San Francisco Public Utilities Commission, Dr. Ajami drives innovative interdisciplinary research initiatives that create real-world impact.
Robyn Colosimo, Deputy Assistant Secretary of the Army
Robyn S. Colosimo is the Deputy Assistant Secretary of the Army (Project Planning and Review) in the Office of the Assistant Secretary of the Army (Civil Works). She is responsible for advising the ASA(CW) on the development and implementation of Corps of Engineers water resources projects. With a distinguished 35-year career that includes managing natural resources, serving on the National Economic Council, and designing stormwater management facilities, Ms. Colosimo is a results-driven leader. 
Jessica Dandridge, Greater New Orleans Water Collaborative
Jessica Dandridge, Executive Director of the Greater New Orleans Water Collaborative, is a community advocate with expertise in socially innovative engagement strategies, campaign development, and non-profit management. With a background in political science and international affairs, she has collaborated with dozens of organizations and formulated multidisciplinary approaches to problem-solving. Ms. Dandridge is also passionate about leadership development for marginalized youth and cross-cultural education through art and culture.
Martin Doyle, Duke University
Martin Doyle is the director of the Water Policy Program at Duke University and a river science and policy professor. His research focuses on river management and restoration, including hydraulics, sediment transport, and infrastructure impacts on river ecosystems. He holds a Ph.D. in earth science and has won multiple awards, including a Guggenheim Fellowship, a National Science Foundation Early Career Award, and the Nystrom Award. He was named the inaugural Frederick J. Clarke Scholar by the U.S. Army Corps of Engineers and an Aldo Leopold Leadership Fellow by Stanford University.
Catherine Coleman Flowers, Center for Rural Enterprise and Environmental Justice
Catherine Coleman Flowers is the founder of the Center for Rural Enterprise and Environmental Justice, an organization that aims to improve the health and economic disparities of marginalized rural communities. As an awardee of the 2020 MacArthur Fellowship, she is a leading advocate for human rights to water and sanitation. 
Michael Hecht, Greater New Orleans INC
Michael Hecht is the CEO of Greater New Orleans, Inc. and has been recognized for his achievements in economic development and entrepreneurship. With roots in Louisiana and an MBA from Stanford, he led the quarter-billion-dollar Katrina Small Business Recovery Program and co-founded a group of successful restaurants in San Francisco. Michael lives in New Orleans with his family.
Melissa Ho, World Wildlife Fund
Melissa D. Ho is Senior Vice President for Freshwater and Food at WWF-US, leading an integrated team working on initiatives to protect freshwater resources, conserve critical landscapes, and strengthen regenerative, resilient food systems. With over 20 years of experience as a scientist, policy advisor, and development professional, Melissa leverages a systems approach to address the biggest threats to nature and climate. She has worked on large-scale irrigation systems, agricultural value chain development, community-based water resource management, and private sector adoption of water technology. 
Upmanu Lall, Columbia Water Center Earth Institute
Upmanu Lall is the director of the Columbia Water Center, where he focuses on water challenges in applied research. He has over 33 years of experience in hydrology, including expertise in climate modeling, groundwater modeling, and water resource planning. Lall has pioneered statistical methods for predicting environmental conditions and tools for decision analysis and risk management. He has received numerous awards, including the Henry Darcy Award and the Arid Lands Hydrology Award, and is currently President of the Natural Hazards Focus Group of the American Geophysical Union.
Glen Low, The Earth Genome
Glen is an expert in corporate sustainability and environmental data, particularly in water-related issues. He co-founded the Earth Genome, which advances the innovative use of environmental data to improve natural resource decisions and impact investing. Glen currently works with state agencies, watershed authorities, local districts, and corporate leaders on water resilience projects, and has served on the water data advisory councils for California and Texas. He currently teaches corporate environmental sustainability at the UC Berkeley Haas School of Business.
Michael Van Vleck, The Climate Board
Michael has extensive experience in the renewable energy and clean tech sectors, with 25 years in private equity, project development/finance, and general management. He is the founder of The Climate Board and has served as CEO for portfolio companies and directed investment activities for private equity funds. Michael was a founding partner in GeoGlobal Energy and GGE Investments, investing in renewable energy and transportation sectors. He has an MBA from the Wharton School at the University of Pennsylvania and is serving on the boards of various companies.