Image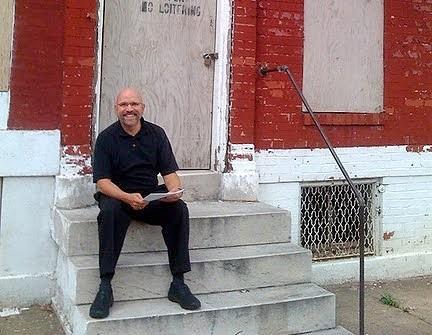 Join The ByWater Institute at Tulane University for the second event of our speaker series, Future Cities // Future Coasts. Tuesday, April 9, 2019, 5:30pm Lavin-Bernick Center Room 203 "Stibbs". Free and open to the public.
Steward Pickett, a Distinguished Senior Scientist at Cary Institute of Ecosystem Studies, in Millbrook, New York, will discuss what his 20+ years of interdisciplinary research in Baltimore reveal about social and ecological systems in cities. We will talk about the implications of his work for coastal cities around the world facing the challenges of climate and environmental change.
Pickett has expertise in the ecology of urban systems, plants, and landscapes. He founded the Baltimore Ecosystem Study, Long-Term Ecological Research project, and was director from 1997-2016. Pickett has promoted the use of ecological science in urban design and in environmental justice. He has produced books on ecological heterogeneity, humans as components of ecosystems, urban ecology, ecological conservation, the linkage of ecology and urban design, philosophy of ecology, and ecological ethics. Pickett's research focuses on the origin and consequences of ecological heterogeneity and the temporal dynamics of system change. He has pursued these interests in urban areas, the old-growth deciduous forests and post-agricultural fields of the Eastern U.S., the riparian woodlands and savannas of Kruger National Park, South Africa, and burgeoning urban megaregions of China. He received the B.S. from the University of Kentucky in 1972, and the PhD from the University of Illinois in 1977.
The conversation will be moderated by Amy E. Lesen, Research Associate Professor at the Tulane ByWater Institute.
This event is co-sponsored by the Department of Ecology and Evolutionary Biology.