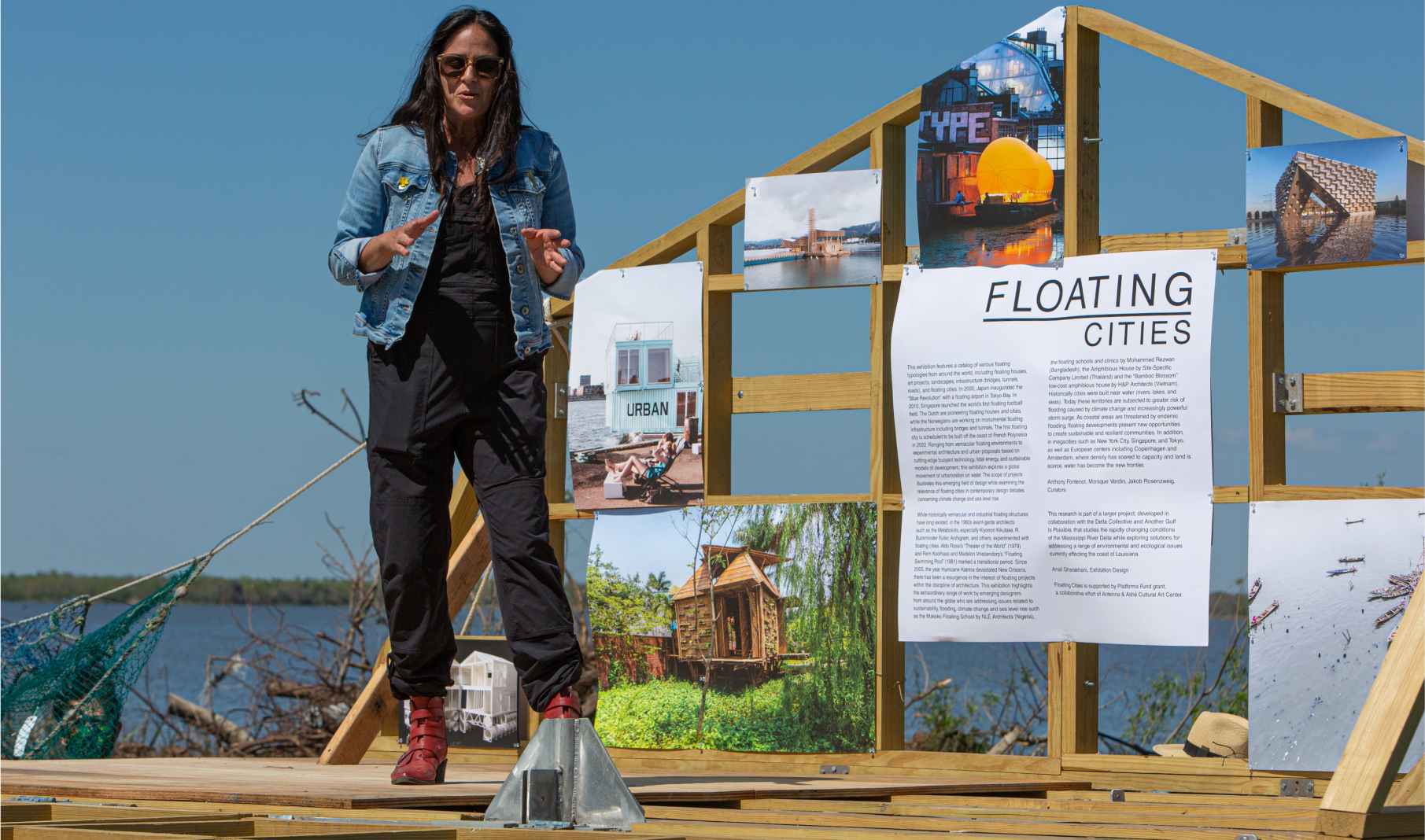 Research at ByWater
The ByWater Institute supports and conducts transdisciplinary research on energy, environment, and resilience for the benefit of waterways, climate, and communities in the Mississippi River Basin and worldwide.
Research at the ByWater Institute seeks to investigate solutions and move toward Thriving ByWater. Projects fall under at least one of our pillars - Designing, Sharing, and Growing our future ByWater. Institute expertise spans disciplines and our research faculty and staff stand ready to collaborate and build transdisciplinary scholarship.
We also support research across Tulane University with funding, research vessels and shared equipment, assistance with extramural proposal submission and award management, and scholarly retreats at A Studio in the Woods.
System Ecology
Dr. Josh Lewis
Dr. Lewis is a transdisciplinary environmental scholar interested in understanding the dynamics of linked social, infrastructural, and hydro-ecological systems in riverine and coastal landscapes. His skills include geospatial analysis, vegetation field surveys, vegetation dynamics analysis, and qualitative research approaches including interviews, participant observation, and ethnographic methods. Dr. Lewis is also certified to captain small research vessels. 
Hydrologic Modeling
Yushiou Tsai
Yushiou Tsai's  research interests center on analyzing the consequences of human decision-making interfaced with water resources, and designing strategies to ameliorate disparities in benefits and costs brought about by such decisions. Her journey as a researcher began with mathematical modeling of water resources systems and her postdoctoral experience inspired a shift in her research focus toward integrated modeling of social-hydrologic systems with an emphasis on stakeholders engagement, water governance analysis, and cross-disciplinary collaboration. 
Machine Learning
Qi Deng
Dr. Qi Deng specializes in hydrology and machine learning, with a keen focus on addressing complex natural resource management challenges in the food-water-energy nexus domain. Dr. Deng's expertise encompasses time series analysis, deep learning, and explainable machine learning, all of which contribute to advancing the understanding of hydrologic systems and their impact on various ecosystems.
Ecological Hydrology 
Reepal Shah

Reepal Shah is interested in using large-scale physical process-based models and data to find, test and engineer solutions to complex water- and climate-related problems, such as flood, water insecurity and droughts. 
Hydrogeology
Li Huang
Li Huang is an ecological geologist and hydrogeologist researching the interplay between groundwater and surface water systems and sustainable water resource management with groundwater-surface water flow models. Her approaches include the development of distributed process-based numerical models to simulate groundwater flow and solute transport, the use of machine learning algorithms to process multi-source datasets, the incorporation of satellite data to evaluate changes in groundwater storage, and the creation of hybrid process-guided AI models to enhance the accuracy of flow dynamics simulations.
Hurricane Ecology
David Baker
David Baker has been studying the effects of hurricanes on an ecosystem for his entire career and has managed and analyzed the plot of land that belongs to a Studio in the Woods for the past twenty years. He is one of the few scientists practicing this burgeoning field of ecology.
Science Communications Through Art
Ama Rogan
Ama Rogan is the Managing Director of A Studio in the Woods at Tulane University, an artist-in-residency facility centered on creative and innovative responses to environmental and social themes. She has shaped a Studio in the Woods into an internationally recognized ecological residency program.