Coming soon, ByWater will develop a program aimed at catalyzing collaboration between junior faculty at Tulane. Our aim is to empower these scholars by offering them a unique opportunity to enhance their skills through leading interdisciplinary data synthesis working groups. We are thrilled to play a role in equipping the next generation of scholars with the necessary tools to make a lasting impact.
Drawing inspiration from esteemed institutions like the National Center for Ecological Analysis and Synthesis (NCEAS) and the National Socio-Environmental Synthesis Center (SESYNC), the ByWater Institute is committed to funding the analysis of existing data. In doing so, we aim to discover new insights and spark fresh solutions. These grants will provide early career scholars with the chance to take the lead in directing interdisciplinary teams, developing new scholarly publications, and crafting compelling grant proposals.
To be notified when we issue the RFP for faculty leads, please sign up here.
Program Development Timeline: 
Image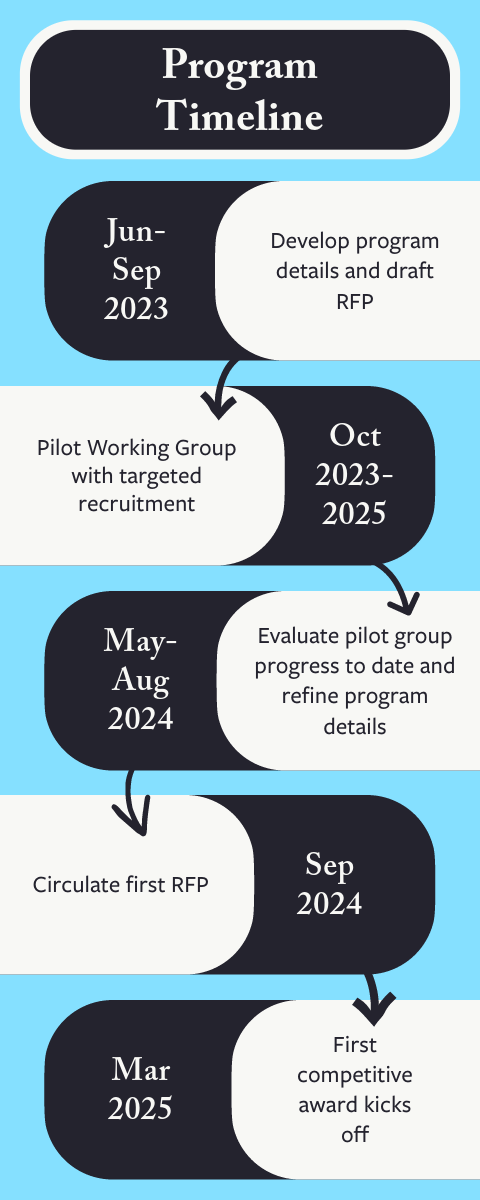 Stay tuned for more updates as we embark on this remarkable journey together.